We interact with thousands of users every month to provide fast, friendly, and efficient subject matter expertise.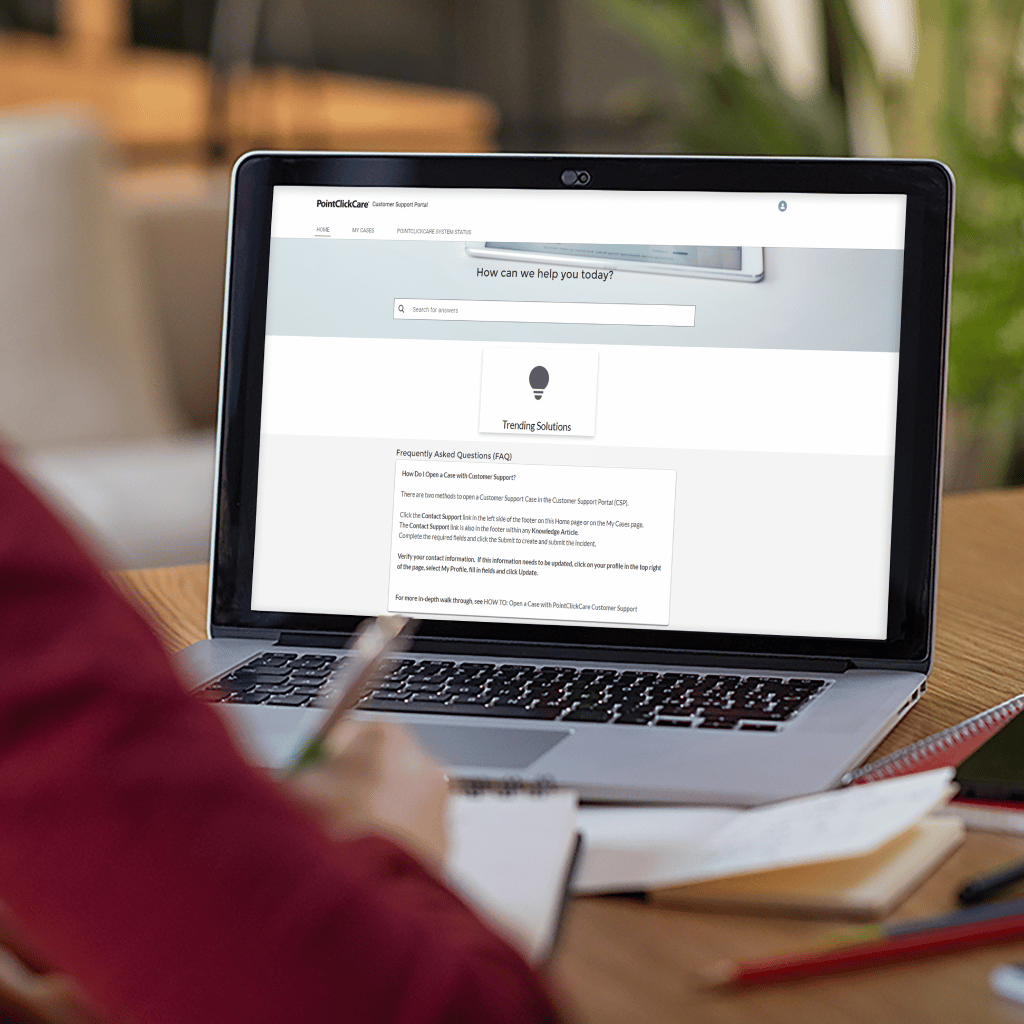 Introducing Our New Customer Support Portal
---
The new Customer Support Portal included in the 4.2.0 release is your one-stop shop for all your self-help needs!
You now have access to a wealth of information created from the answers to questions that other PointClickCare users have asked.
How to Get the Support You Need
---
Access our Customer Support Portal
After logging into PointClickCare, visit our Customer Support Portal to perform a unified search of both help files and knowledgebase articles. If you can't find your answer, create a case using the form provided.
---
Check
The Pulse
Our online customer community, PointClickCare Pulse, is a great resource for peer advice