With the current staffing shortages challenging your communities and placing additional demands on your staff's time, prioritizing tasks and simplifying workflows is more critical than ever. With Companion, a mobile app, you can empower your staff with fast and easy-to-use workflow that unifies delivery and documentation of services and medication.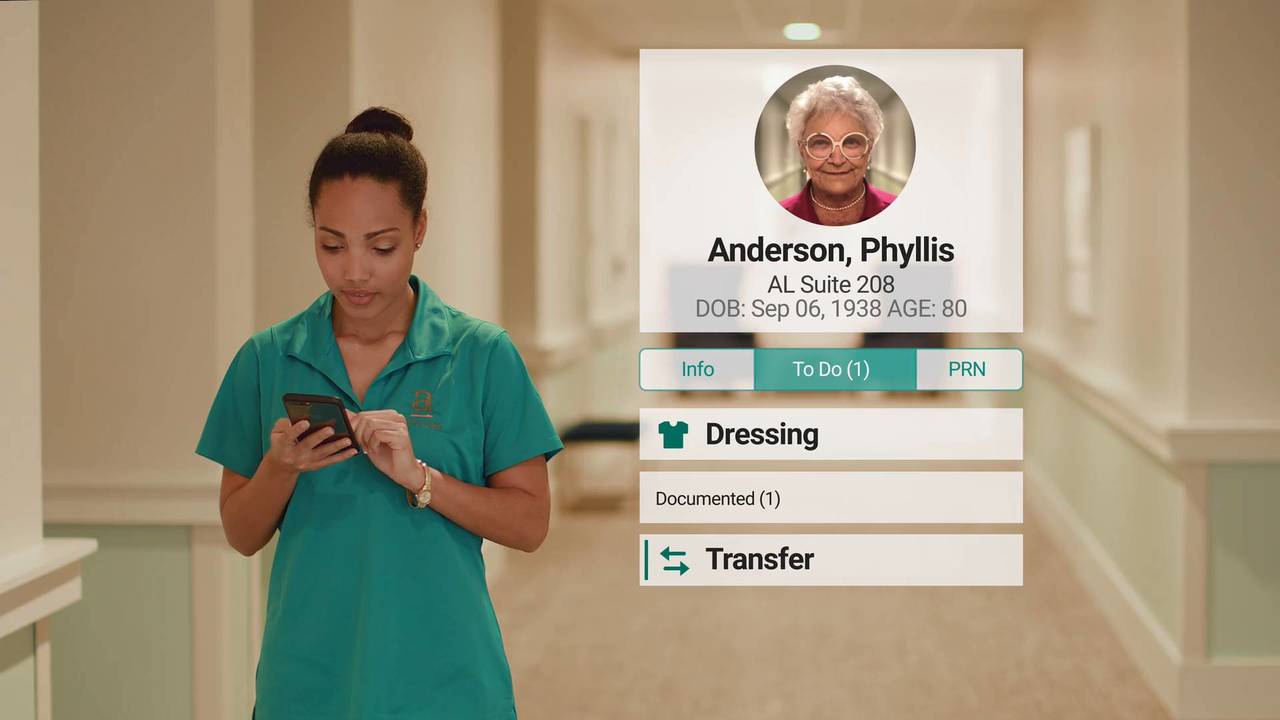 What Does Companion Do for You?
---
Companion enables efficiencies for your staff by creating easy-to-follow workflows, providing a prioritized task list with resident information, easy access to med pass, and ability to instantly document services consistently, securely, and accurately.
Enhance the Resident Experience
---
Complete documentation of activities of daily living (ADLs) in 30 -seconds or less so caregivers can spend more time with residents and less time documenting tasks
Save your staff time by giving them the guidance they need to complete a full range of tasks accurately, efficiently, and on schedule
Improve Operational Efficiency
---
Eliminate multiple logins and view tasks logically combined for easy, efficient completion
Enable wellness teams to distribute medications and document services in a fraction of the time previously required
Enhance day-to-day operations by providing your staff access to everything they need in one place
Support Financial Health
---
Onboard new staff quicker with easy-to-follow workflows
Enable your care team to easily capture and bill scheduled and unscheduled services at the point of care
Seamlessly share billing information for accurate, detailed invoicing and documentation
Provide detailed documentation for scheduled and unscheduled tasks
The Springs at Whitefish on Companion
---
The staff from The Springs at Whitefish share their thoughts and reactions to using the Companion mobile app from PointClickCare, and how it has made everyone's lives – residents included – a little bit easier.
Interested in learning more about Companion?
Request a Demo.